Sightseeing
A short update on sightseeing. As we will travel Japan during winter the hundrets of gardens and parks are not really all that attractive, even though I still mean to visit e.g. Nara Koen and the park with Kyoto's most beautiful pagode. Other than that there are hundrets of temples and shrines. However, with nothing but that you might grow bored. There are a few nice castles that you can visit and museums, of course. But there is a lot more to do and see. So, read here:
A few tourist highlights that are not listed in every travel guide.
10. Namco Namja Town:
An indoor theme park in Ikebukuro, Tokyo. Here you can do lots of things: Role playing games, video games, there are lots of restaurants, an ice-cream shop where you'll get flavours such as octopus, soy sause, wasabi, curry, beef, and the list goes on and on... Other than that there a cute mascots running around and everything is bright and colourful. It's definitely a nice activity for a rainy day.
Haunted House in Namja Town
Huge ice-cream store
09. Animate Store Ikebukuro:
There are several huge Manga and Anime stores in every bigger city. This is the biggest. If you're a fan of Japanese comics, this is a must-visit anyway. But even when you don't find it very appealing, or haven't heard much of these comics, a big-complex store is worth visiting. Up to ten floors filled with comics, action figures, animated movies, plushies and much, much more.
You'll find it here:
3-2-1 East Ikebukuro, Toshima Ward, Tokyo
東京都豊島区東池袋3-2-1
Several goods at Animate
Comics, comics, comics...
Very popular series "Naruto"
08. Tower Records:
Again, if you're not a fan of Japanese music, this is not the biggest attraction in Tokyo, but still worth seeing. A huge record store with just about every piece of music you can imagine. You'll certainly also find American and other artists. But if you like Japanese music, this is your chance to stock up your cd collection for moderate prices.
--> JE add-on: In Tokyo you can find a "Johnny's Seond Hand Store", where you can buy post cards, concert goods,
concert dvds, cds, just about everything. "Second Hand" mainly means "Not factory sealed". The stuff is in
fantastic condition and costs about half of what you'd usually pay.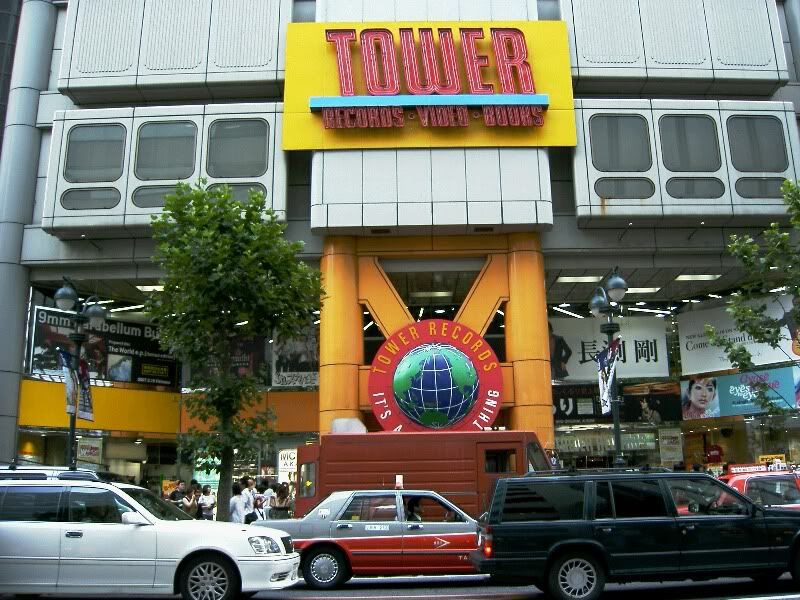 Tower Records front
Tower Records main etrance
07. Shibuya 109:
If you want to know the way to Tokyo's most popular shopping temple for clothing, all you have to say is "109" and everybody will give you directions towards the huge store complex that represents itself as a huge tower in Shibuya. All of Tokyo's up-to-date youngsters buy their clothes there. And a lot fo other people too.
Day
Night
109 Fashion
06. Baby The Stars Shine Bright:

Another very famous store in Tokyo. This is where well-established "Lolitas" buy their clothing. Lolitas are a special group of fashion girls. They dress in cute petty-coat dresses with lots of frills, bowknots and ribbons. Other styling varies, but mainly they wear white stockings with roundly shaped shoes a hair band or a hat, gloves (all of these also decorated with frills and/or bowknots), sweet little handbags and just about everything that is considered cute. Well, being a Lolita is said to be more than just a dress-code. It's a philosophy. At any rate, the dresses of Baby The Stars Shine Bright are legend and devinitely worth having a closer look at.
A few girls in the shop
Cute Lolita girl
05. Tradition:

Feel free to roam the entire tourist program, if you feel like it. However, traditional Japanese entertainment is not exactly thrilling and I think you shouldn't feel obligated to "check" every single thing, just so you have seen it. Find a thing, or maybe two that sound interesting to you and try them. A few suggestions:
*
Kabuki:
Traditional Japanese mask theatre. All characters, male and female, are protrayed by men. It's bright and colourful, but the music and singing are very exotic. If you're not sure about this, you can buy tickets for single acts. Or, if you'd like a "light experience" try "Tackey Kabuki", which is a mixture or traditional theatre and modern musical.
Kabuki dancer
"Tackey Kabuki"
*
Geisha evening:
Geisha are entertainment ladies, who are supposed to make sure you have a pleasant evening while having dinner. They dance, sing, make tea, relate stories, and more.
Geisha group
*
Tea ceremony:
A traditional tea ceremony takes really long, so be prepared to sit on the floor for a very long time in a very uncomfortable position. In the end you will get a cup of tea that you will have to share with the other participants - and you're gonna be happy about it, because it doesn't really taste good. It's very bitter, that's why you always get sweet "dango" with it. It's definitely a once in your lifetime experience. It's not every day you'll see tea made with a bamboo stick.
Preparing tea
*
Bunraku:
Traditional puppet theatre with big puppets and masks. It's a bit like Kabuki, only there are no humans acting on stage.
Bunraku puppet
*
Sumo:
If you're lucky and have a Sumo event in the area you're travelling through, you might want to have a look at it.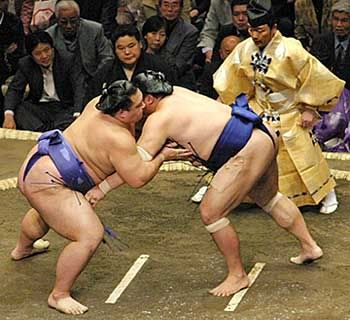 Sumo wrestling
04. Ghibli Museum:
Whether or not you're a fan of Japanese comic art, Ghibli movies have made it to our local cinemas. Best known are "Princess Mononoke" and "Spirited Away". There are many other highlights, though. This museum shows the biggest heroes and attractions of Ghibli movies, a history of Studio Ghibli and of Japanese Anime and much more.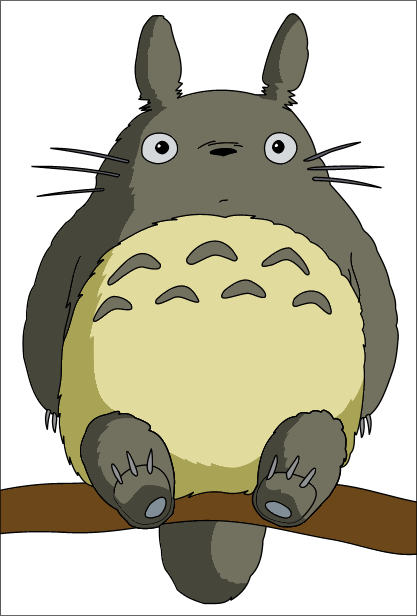 Famouse Ghibli figure
Ghibli mascot Totoro
03. Tokyo Dome:
Whether you visit a huge concert of a local or international band, or watch a baseball game, come to visit this huge stadium. Open air is nice, but the most impressive is that this baseball stadium can be covered completely to be a huge hall.Tokyo Dome can host up to 70.000 people for events.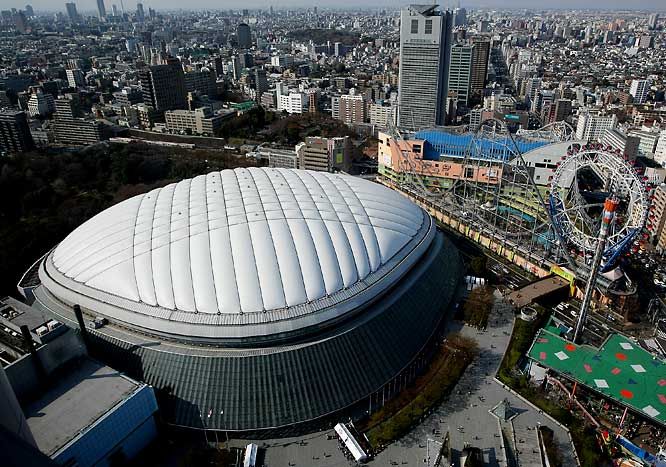 Front
From above
Inside
02. Pachinko:
One of the most popular spare time activities in Japan. Pachinko is said to be a mix of a slot machine and a flipper. I haven't played it yet. All I know is that it's all about shiny little metal balls and if you win a lot of them you can first change them into winning goods, which you can then change again into money. (Japanese law doesn't allow gambling for money, so there has to be a station where you get goods.)
Pachinko hall
Slot machine
01. Karaoke:
Of course you have to visit a karaoke bar. The Japanese invented karaoke and they love it. They celebrate it. A karaoke bar is not just one big place where people sit together in one room and one person sings while the rest is listening. The number of visitors is way too big for that and everybody would get to sing only once or twice. So, as you get there, you'll be assigned a cabin into which you will go with your group (I guess you can go alone, but I think everybody's gonna find that very strange...). There you will have your own karaoke machine, sofas and a table. There is also a phone in the cabin that will allow you to order drinks into the cabin. Definitely a must-do.
Karaoke Bar
I'll try to do quite a few thigns on the list. You'll find my full reports. ^_~
Current Mood:
tired
Current Music: Boku no senaka ni wa hane ga aru (KinKi Kids)